On the occasion of the 19th "Safety Production Month" in China, in order to strengthen the fire fighting education of employees, improve the awareness of firefighting, and learn more the fire emergency knowledge, Chongqing project construction site of our company held a fire drill on June 9, 2020.
The activity is based on "building a virtual specific scene of construction site fire accident", combined with "explanation of fire extinguisher use knowledge", "exercise of fire extinguisher use" and other links, reconstructed the whole process of fire emergency rescue at the construction site.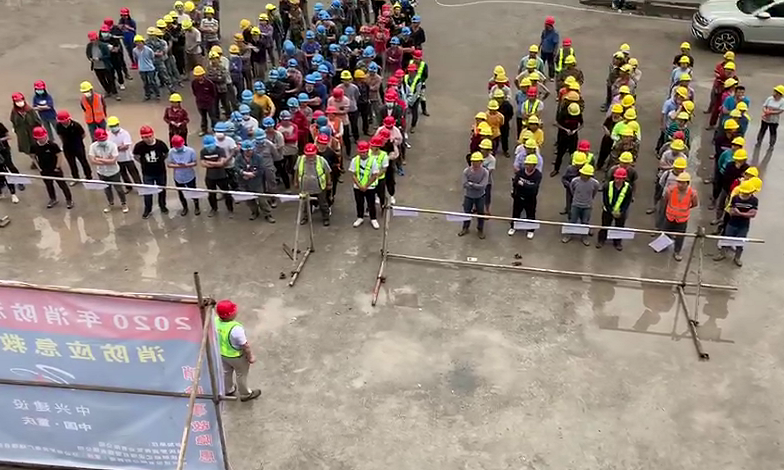 The firefighting department members taught us how to put out the fire, and made everyone learn the principle of "Three Understandings and Three Abilities" of fire fighting—knowing the danger of fire accident, the fire prevention measures and methods of extinguishing the initial fire; being able to alarm (call 119 fire alarm number), using fire equipment materials and extinguishing the initial fire.
As a construction enterprise, we should pay attention to safety production, prevent accidents in advance, strengthen safety management, eliminate industrial accidents and occupational hazards in the bud, and strive to achieve zero accidents, which is our responsibility and our obligation. HUYAN GROUP will continue to follow the concept of construction with safe—"eliminate accident potential, build a safe line"