HUAYAN`s English class is come back with the goals to improve the English level of employees and meet the business needs of the group company. The class will be held from 2 to 4 p.m. every Friday, and the staff can take part in the class during the working time when he is not busy.
At 2:00 p.m. on June 5,Tom---the English teacher---had got ready before everyone entered the classroom. On the screen was a well-designed PPT made by Tom;On the table were ice drinks prepared by him for everyone. Before the class started, everyone's enthusiasm was overflowing throughout the classroom.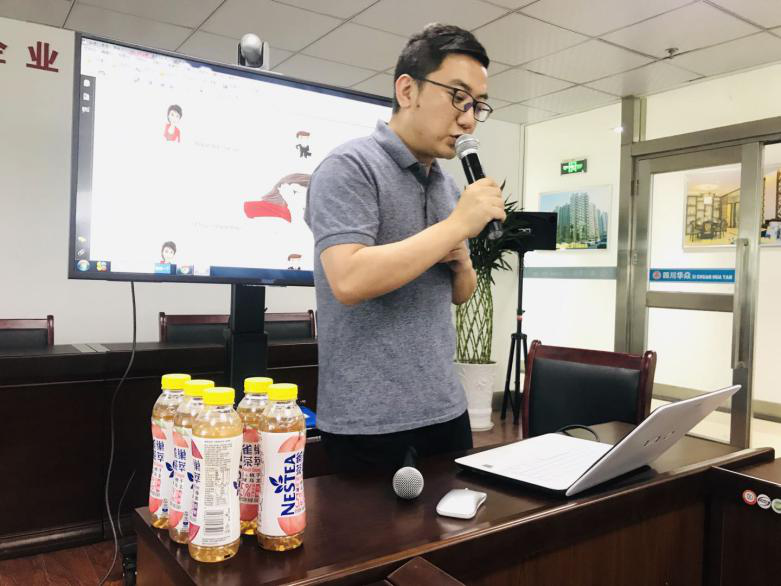 At the beginning of the class, Tom sang an English song "because of you", which made us feel relaxed. In the first class, we mainly studied the daily greetings and simple conversations with strangers. Tom, who has overseas working experiences for almost 10 years, shared his interesting and embarrassing stories, which not only helped us to remember easily, but also introduced several differences between Chinese and foreign cultures to us.
The pronunciation practice is another very important part of the class. The teacher asked everyone to find a partner to communicate by using English. During the communication, we added several new topics to our conversation base on the class contents.And Tom patiently explained the spelling, meaning and grammar application of the words to each group. The whole class was full of loud English speaking.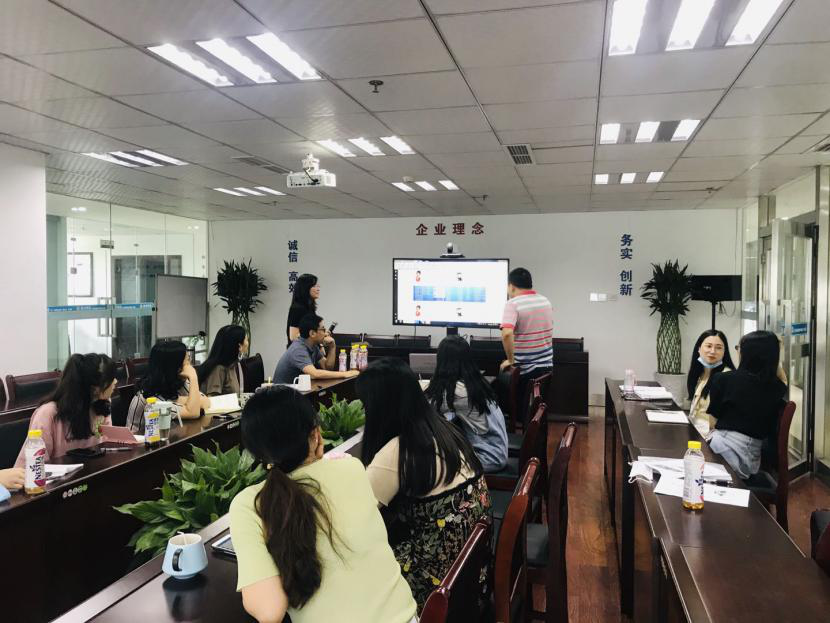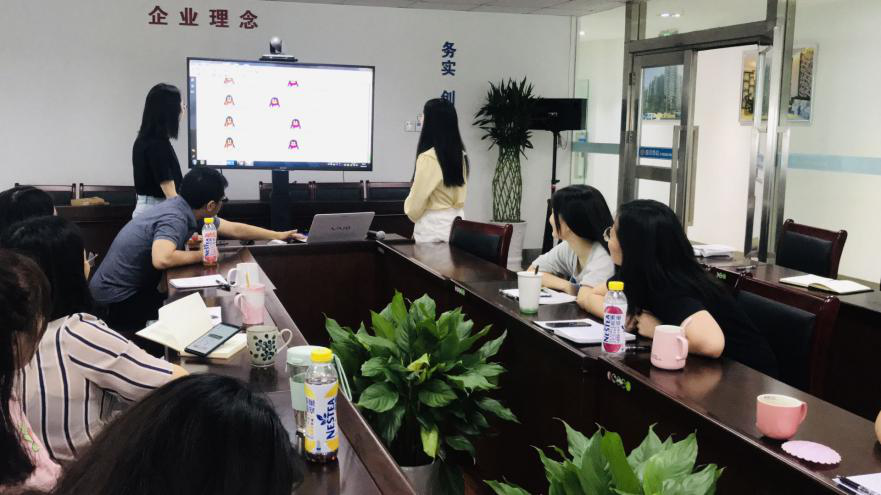 At 4:00 p.m., the class was over. It was a learning class for two consecutive hours. However, everyone in the class still wanted to go on. Tom said that he hope everyone can learn something from the class in a relaxed atmosphere. In the first class, everyone practised their English pronunciation, learned some foreign culture and went back to work in a good mood.
Going out of college campus is not the end of learning, but a new starting point for further progress. We hope that more and more colleagues can join in us, "step after step, the ladder is ascended.", learning will never be late!